Three Wholesale Business Mistakes To Avoid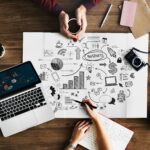 Buying and reselling wholesale electronics is a good way to make a profit, but it isn't easy. There are many obstacles you may face, and you have to be ready to deal with these challenges as they arise. Mistakes are a part of any entrepreneur's journey, but all savvy business owners know they can learn from the mistakes of others. Avoid these common pitfalls so your business can be a success.
Not Understanding Your Product
Many people assume all computers or other technology items are more or less the same. Most people understand how the basic features (like RAM or CPU speed, for example) will affect value, but there is so much more that can contribute to an item's worth. Brand, exact model number, or type of CPU or RAM are some examples. Even if two computers look about the same, there may be some small but very important internal differences that affect the price. Likewise, you may assume that because something is new, it is worth money and if it is old, it should just be recycled. Again, this is not always the case. There are many buyers out there looking for vintage computers and other technology items.
Be sure you have a firm understanding of your equipment inside and out before you start to buy and sell, or you may end up making some pretty pricey mistakes with your inventory.
Selling In The Wrong Market
In order to be successful in any business venture, you have to understand your target market. Goods that may not be worth very much in the United States may have a lot of value in other countries. This is especially true for technology equipment. Be sure you are selling the right products to the right customers, or you could be missing out on some important opportunities for your business.
Buying From The Wrong Suppliers
Buying from the wrong suppliers is a costly but very common mistake new business owners make. Many novice business owners often overpay for goods, so their profit margins are small or even non-existent. Research your suppliers carefully before purchasing anything to ensure that the goods you will receive are exactly as you expect them to be. Also, look for suppliers that do not already have a lot of buyers. Suppliers who have a lot of demand for their products will be able to drive the prices up higher than you can pay.
Starting a new wholesale business is exciting and rewarding, but there are also many pitfalls if you don't approach it carefully. Hopefully these tips will help you avoid the most common problems new business owners face when operating a wholesale or bulk sales business.